Flic & Niko
Eclectic Riverside Industrial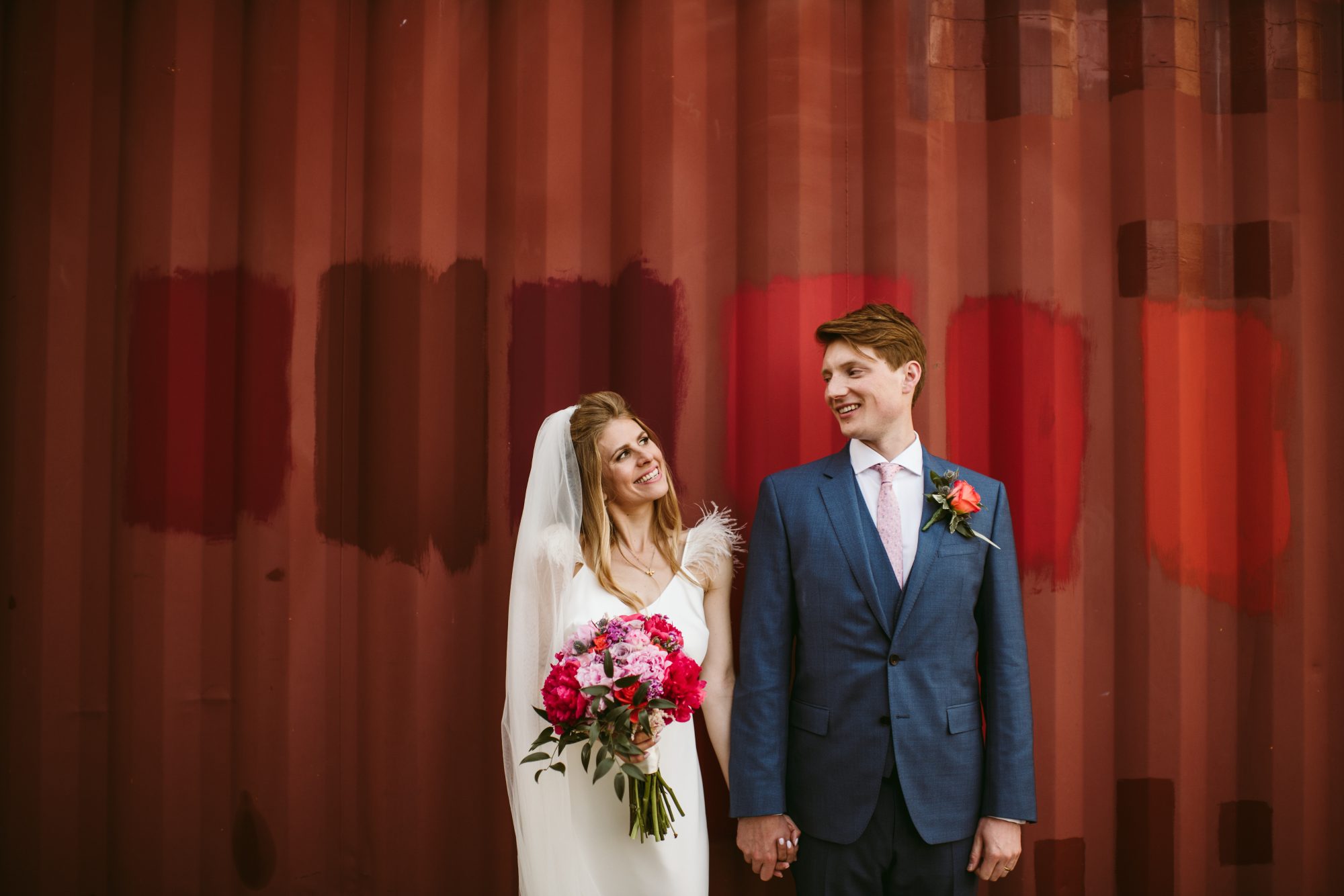 Telling Flic & Niko's
story through food
With heritage spanning South Africa and Scandinavia and a passion for travel and spicy oriental food, F&N were no holds barred when it came to creativity with their menu.
The Chainstore at Trinity Buoy Wharf was to provide the backdrop for this most exuberant of weddings
Bringing the magic to
Flic & Niko's wedding
Canapés traversed Thailand, Sichuan, Lebanon and Denmark - What a journey!

Flik & Niko loved the idea of a cold Spanish style soup for their starter so we recommended a refreshing ajo blanco with cantaloup melon and dill.
A sharing middle eastern feast took centre stage for the main course featuring BBQ'd chicken with tahini and pomegranate and fresh and vibrant side dishes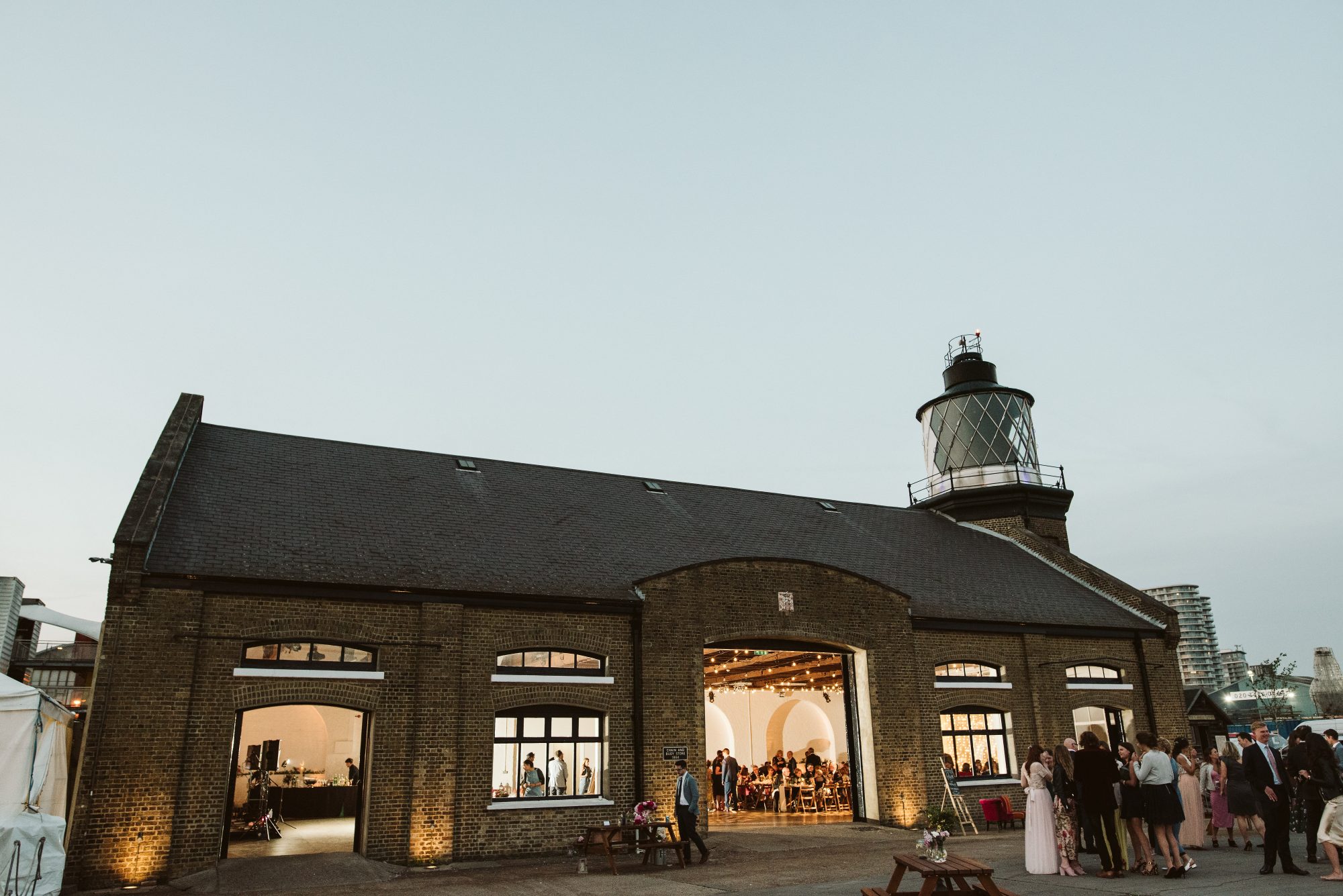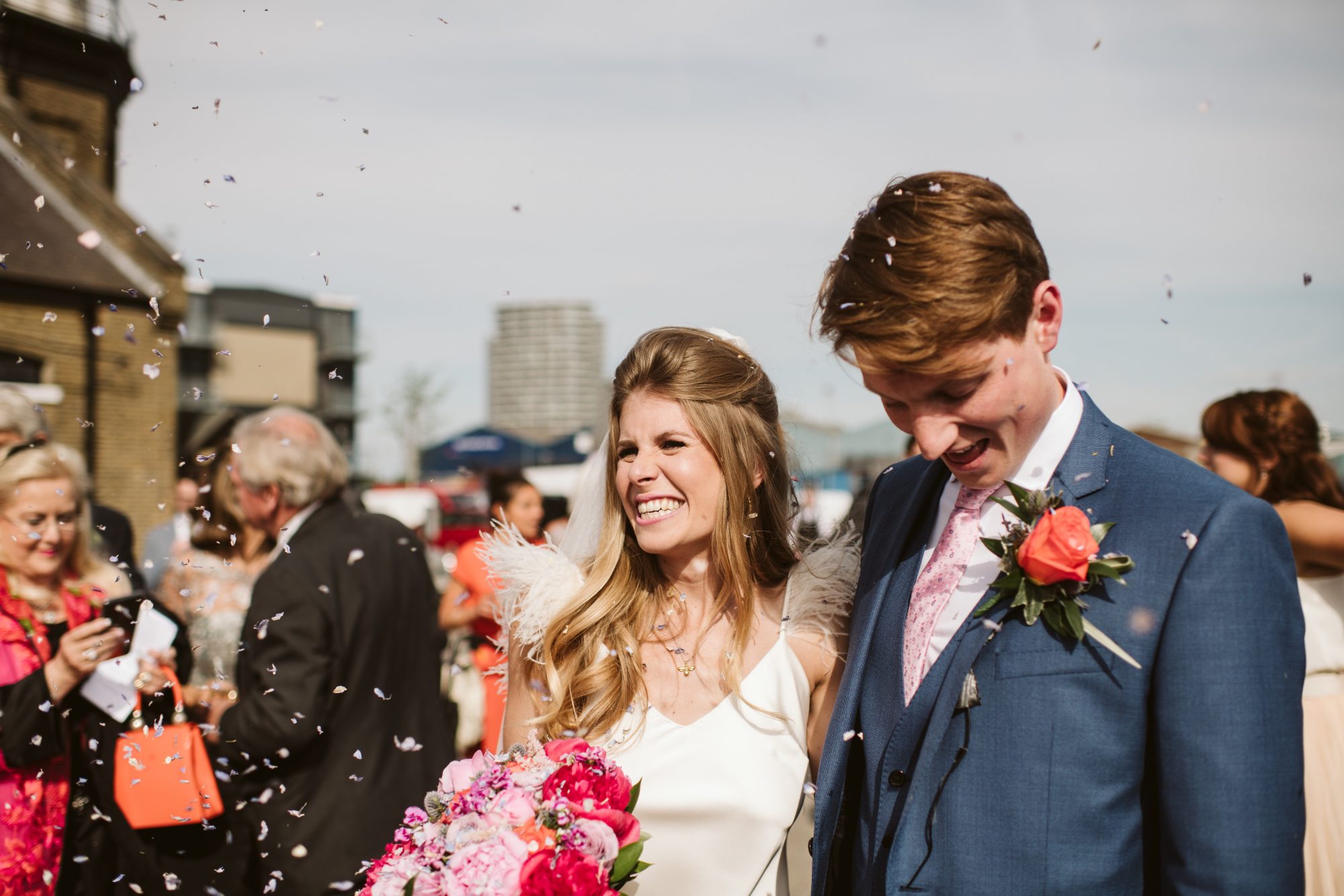 Kind words from Flic & Niko
We've been meaning to get in contact to say just how fantastic we thought the food was. Everyone has commented just how delicious and interesting it was. The soup was an absolute triumph, and the chicken was just gorgeous and so juicy, and we LOVED the salads. Feedback has been great. We honestly had the best day.
Thank you - you really made it an absolute treat to plan our wedding communicating with you. You have been so patient and your attention to detail and professionalism put us completely at ease. We trusted you do a fantastic job and we were right!