About
Creative food and events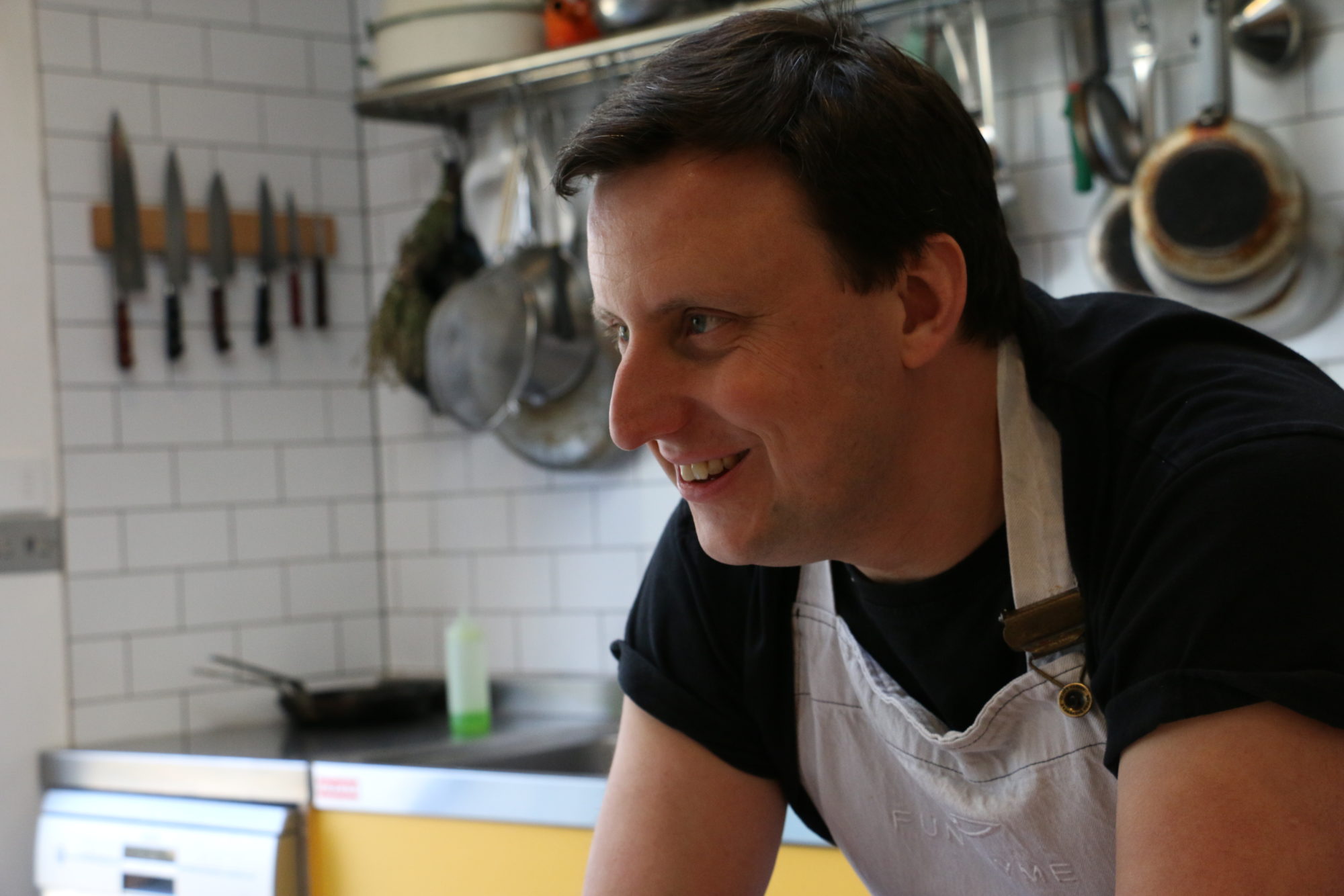 Matt Phelps
Funthyme founder
Food is so much more than just a sensory experience. With a worldly understanding of food, ingredients, techniques and trends, Funthyme are able to listen to your story or brief and translate it into a your menu, your story.
Over the past 10 years Funthyme has told the stories of over 150 wedding couples and worked with creative agencies and clients to translate brand stories and ideas.
Funthyme has a defined food style. It can best be described as celebratory, natural and bold bringing together ingredients, techniques and recipes from Europe and beyond.
Funthyme work with an established and dedicated team of event managers, chefs and waiting staff. Their approach to service is slick but natural and personable.
Matt Phelps, Funthyme's founder lives in Walthamstow with his partner Danielle and son Raf.
Kind words
These little nibbles are soooo cool.
Kopparberg
We've been meaning to get in contact to say just how fantastic we thought the food was. Everyone has commented just how delicious and interesting it was. The soup was an absolute triumph, and the chicken was just gorgeous and so juicy, and we LOVED the salads. Feedback has been great. We honestly had the best day.
Thank you - you really made it an absolute treat to plan our wedding communicating with you. You have been so patient and your attention to detail and professionalism put us completely at ease. We trusted you do a fantastic job and we were right!
Flic & Niko
The food. What can I say? I heard the word "Michelin" being used and comments like "this is the best food I've ever tasted at a wedding". People are still raving about the lamb racks which were cooked perfectly. Beyond all of this, you've been a great guy to work with - friendly, professional, trustworthy and with lots of ideas. I am so pleased we opted to go with you. You did a stellar job. Many thanks for everything.
Ben & Maleen