About
Creative food and events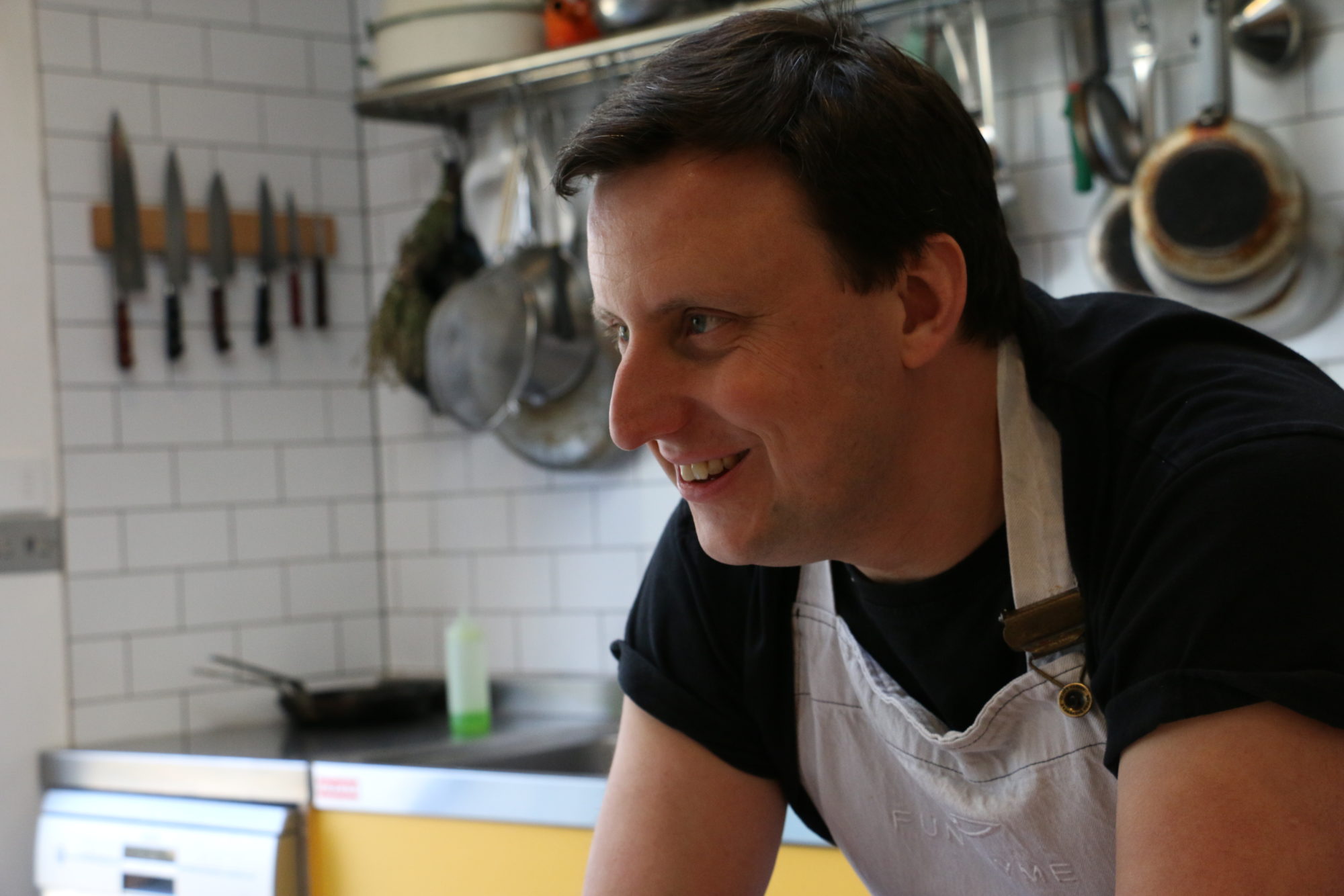 Matt Phelps
Funthyme founder
Food is so much more than just a sensory experience. With a worldly understanding of food, ingredients, techniques and trends, Funthyme are able to listen to your story or brief and translate it into a your menu, your story.
Over the past 10 years Funthyme has told the stories of over 150 wedding couples and worked with creative agencies and clients to translate brand stories and ideas.
Funthyme has a defined food style. It can best be described as celebratory, natural and bold bringing together ingredients, techniques and recipes from Europe and beyond.
Funthyme work with an established and dedicated team of event managers, chefs and waiting staff. Their approach to service is slick but natural and personable.
Matt Phelps, Funthyme's founder lives in Walthamstow with his partner Danielle and son Raf.
Kind words
Thank you for everything. Our guests raved about the food. They told us (and continue to tell us) that it was the best wedding food they'd ever had! Not only was the food delicious but we loved your approach to the whole event - you helped us so much and provided so many excellent suggestions, whilst never imposing anything and allowing us to keep it personal to us.
Joanna & Arpi
We have worked with Funthyme for a number of years. They keep us very well fed during our events. Staff are always attentive and friendly and go above and beyond to ensure a smooth running of the day.
Wavelength
We have just landed back from our honeymoon & we are still buzzing from what was truly the most spectacular day!
You & Kim were just so amazing! We have had so so many messages about how incredible the food was!!
We are so glad we went with Funthyme we feel you got our vibe so perfectly and everyone worked so hard on the day to make the whole thing so smooth!
Thanks so much for everything,

Sophie & Jimmy x
Sophie & Jimmy