Caitlin & Chris
A Very London Wedding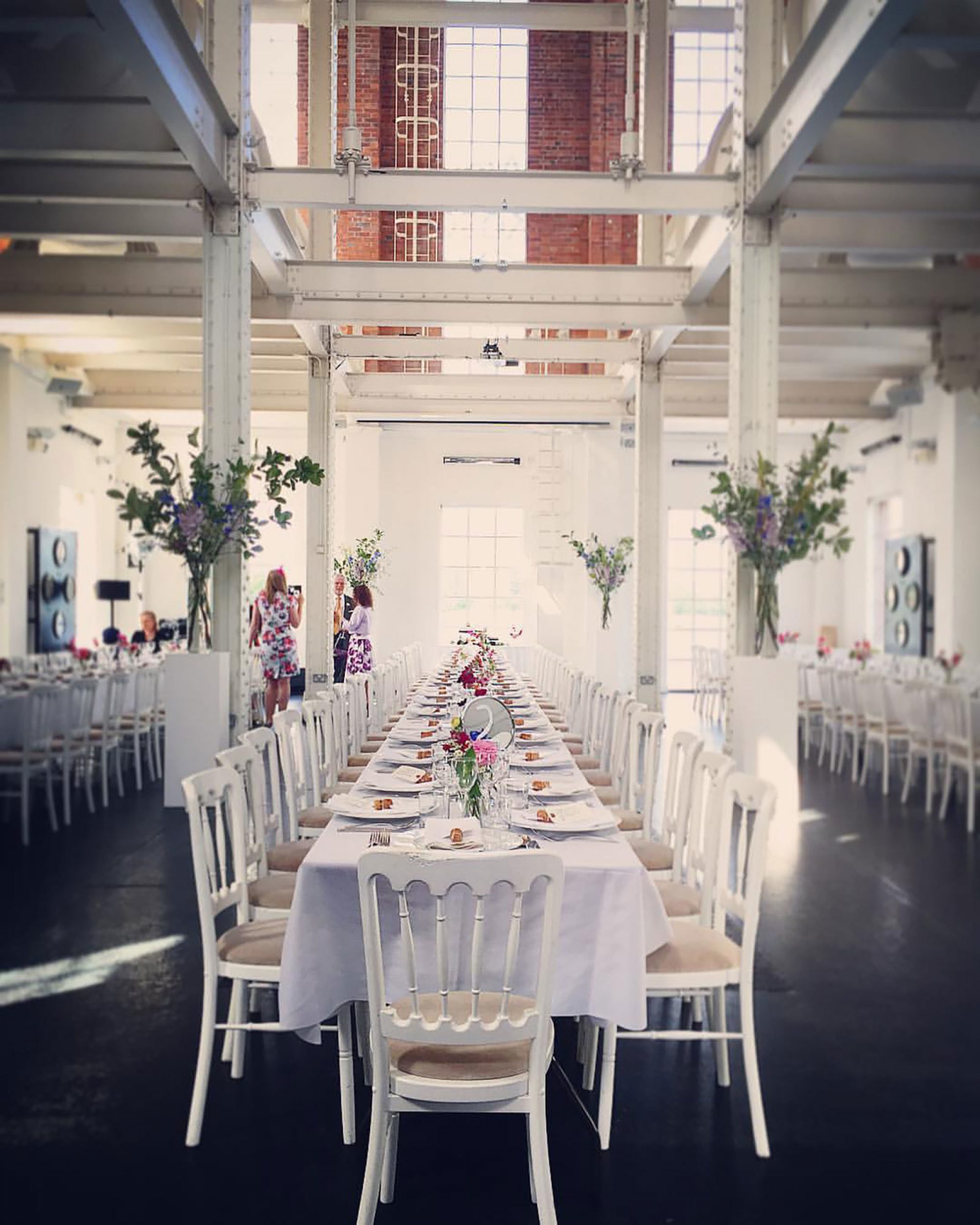 Telling Caitlin & Chris's
story through food
Caitlin and Chris have spent a lot of time living abroad. We took inspiration from their times in Argentina and Malawi. Chris and Caitlin wanted to max out on delecious food and variety but didn't want to spend too much time sitting at the table. Caitlin also wanted to relfect her Welsh heritage so we opted for both Mint Sauce and Chimichurri with the lamb!
Bringing the magic to
Caitlin & Chris's wedding
We recommended to skip starters and go big on canapés as that's where we can have a lot of fun conceptualising the food. We matched the world's hottest hot sauce from Malawi with our own Buttermilk Fried Chicken! Skipping starters allowed for more variety and less time seated. Besides, they were gagging to get that fancy dress box out ASAP!